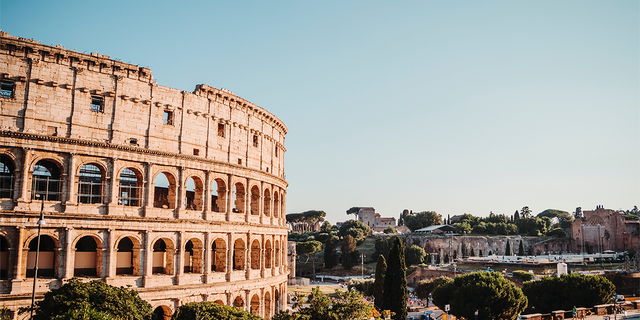 Camping in Italy – What you should consider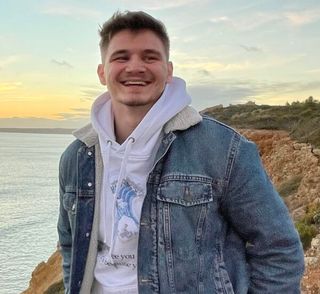 Article from Fabi
Vespa, pizza and pasta, here you'll find out everything you need to know about camping in Italy, as well as our tips for a great trip.
---
Italy is one of the Germans' favorite travel destinations for a variety of reasons. In addition to the fantastic food and La Dolce Vita, Italy convinces especially with its diverse landscape. Breathtaking mountains, gorgeous beaches, crystal clear lakes and cities with indescribable history. With Italy's diverse regions, there is something for everyone!
Freeways, tolls and everything that has to be considered in road traffic
Traffic rules in Italy are only slightly different from those in Germany. Essentially, it is mainly the speed limit and the fines. As usual, the speed limit is 50 km/h in built-up areas and 90 km/h out of towns. On the expressways and highways a different speed limit applies depending on the weather and if you're a novice driver with less than 3 years of driving experience. Ususally, on expressways the speed limit is 110 km/h but if you are a novice driver or in case of rain or snow a limit of 90 km/h applies. On highways the speed limit is 130 km/h but changes to 110 km/h during bad weather conditions and if you're a novice driver you're allowed to drive 100 km/h through the beautiful Italian countryside.
In Italy traffic offences are punished with higher fines than in Germany. For example, if you drive 20 km/h too fast at least 170€ are due, between 10 p.m. - 7 a.m. it becomes additionally a third more expensive. Drunk driving is punished similarly as in Germany starting from 0.5 blood alcohol from 530€, for driver beginners the alcohol limit in the first three years lies at 0.0 blood alcohol.
Parking regulations in Italy
When parking it's best to follow the color-coded curb markings found in most major cities. Black and yellow markings indicate absolute parking bans while green lines or areas represent temporary parking bans. Blue lines indicate metered parking spaces which may be limited to certain times, while yellow lines indicate reserved parking spaces. These require a permit such as cabs, buses or residents. Free parking spaces are indicated by white lines but you should pay attention to additional signage.
The Italian highway network is about 7000 kilometres long and is operated by concessionary operating companies as well as a state-owned operating company. The private companies own about 6000 kilometres of the highway network on which you have to pay tolls while the state road operating company owns about 940 kilometres which are toll-free and mainly in the southern region of Italy. The expressways are also toll-free.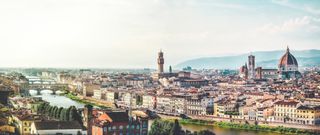 The highway toll is calculated based on two factors: the vehicle category and the distance. With our campers you are in class B. There are four ways to pay the toll – cash, credit card, Viacard and Telepass.
Cash and credit card are done at the toll booth and are pretty self-explanatory.
The Viacard is a prepaid cardwhich is available at traffic clubs as well as toll booths and rest stops among other places. It's available in different options: 25€, 50€ and 75€. If the uploaded money at a toll counter is no longer sufficient you must go to a cash counter. On a positive note, it's transferable.
The Telepass is the electronic toll system which automatically debits the toll from the bank account with an additional box in the car. This is the fastest but also the most expensive payment method. There's a short-term and a long-term use with different prices. For short-term use you pay a 5€ activation fee, a daily fee for the first 28 days of 1.71€ per day and of course the toll itself. For long-term use you pay the 5€ activation fee, an annual provision fee of 35€ and the toll itself to which a 7% service fee is added.
In the cities of Bologna, Milan and Palermo, the city toll is also due. The prices for this vary depending on the city and duration between 5-60€. You can purchase the tickets online or at various points of sale.
From the various Italian ports you can sail to just about any destination in the Mediterranean. Depending on how you want to plan your camping vacation you should definitely keep Genoa and Ancona in mind. From Genoa you can go to Sardinia, Sicily, Spain, Morocco and Tunisia. Ancona is located on the other side of the Italian peninsula on the Adriatic coast and connects Italy to various ports in Greece, Albania and Croatia.
Tunnels vary in cost depending on the time of year, time of day, vehicle, and whether it's a one-way or round-trip trip though you can usually still save a bit of money if you buy it online. The tunnels in question are located between Italy and Switzerland and Italy and France.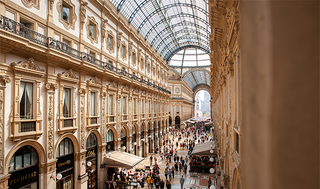 Travelling through Italy by camper
Campsites and reservations
Italy is more popular among campers than almost any other country in Europe. From Tyrol to the Adriatic Sea, through Tuscany to Sicily some of the most beautiful landscapes of our continent are in Italy and waiting to be discovered by you. So, at this point we try our best to limit ourselves to our three favourite campsites. You should book campsites in Italy - especially in high season - as early as possible so that you're sure to have a spot and do not experience any unpleasant surprises.
1. Jesolo International Club Camping
Located on the Adriatic Sea near Venice the
all-inclusive campsite
is one of the best campsites for families who want to experience culture and have fun. Venice is suitable for excursions due to its proximity and the campsite offers a variety of sports and is located directly at the beach. A plus is its own claim to sustainability and climate neutrality.
2. Vidor Family & Wellness Resort
Near Bolzano in South Tyrol lies the campsite Vidor
Family & Wellness Resort
which definitely meets the taste of mountain lovers. In summer as well as in winter you will find activities here that are fun for everyone with a thirst for movement whether it is hiking, biking or skiing. Even peace and quiet is not neglected here in the wellness & spa facilities.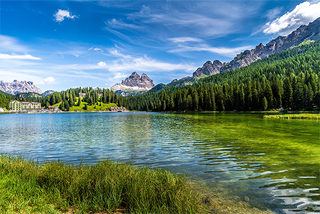 3. Camping Village Torre Pendente
Tuscany has to offer some of the most beautiful cities in Italy with impressive history such as Florence, Siena or Pisa so why not camp 1km away from the Leaning Tower of Pisa? With its own mini market, restaurant, bar and pool, as well as entertainers is this
campsite
it's perfect for families. In addition, the sea is only about 10 kilometers away and the ferry port in Livorno also nearby if you want to continue your adventure from here.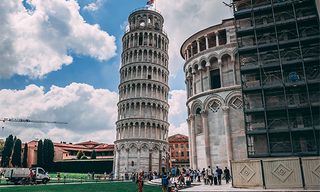 Camping Key Europe-Card (CKE)
If you're planning your next camping holiday you should consider the CKE card for about 15-20 € where you get up to 20% discount at about 2500 campsites across Europe, partly also during the peak season as well as discounts on many selected camping items. In addition you get a liability, legal protection and accident insurance and can use the card as a substitute for ID.
Wild camping is generally prohibited in Italy with fines ranging from 100-500€. However, there are certain exceptions. You can get a permit from the local authorities then you're allowed to stand there freely. However, please note there are regional restrictions. If you want to camp on private property you need the permission of the property owners and the regional restrictions also apply.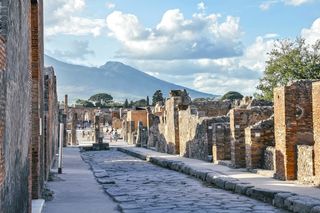 Italy is one of the most exciting countries you can choose for a camping trip. Depending on what you want to discover you have many possibilities to combine the different regions with their various highlights in one camping trip. If you can't get enough of the water you shouldn't miss Lake Garda, the Adriatic Sea or maybe Sardinia with its dreamlike Caribbean-like beaches. If you are interested in history I would recommend you to start in Tuscany in Florence and after a short stay in Siena drive to the capital Rome. Here you should spend a few nights to discover the popular metropolis with its impressive buildings. After that, don't miss Naples and Pompeii at the foot of Mount Vesuvius. Here you can enjoy a real Neapolitan pizza in the sun by the sea.
As you can see, there's something to explore for everyone in Italy and when camping you're completely flexible and can spend YOUR perfect vacation here.