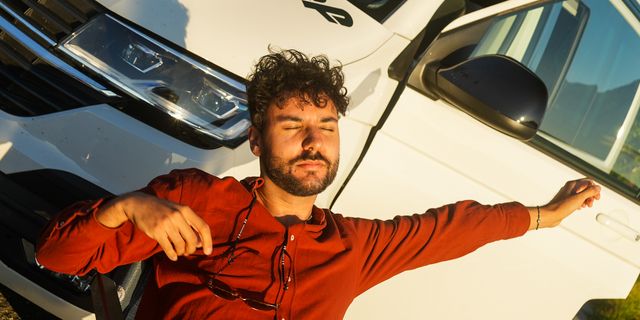 Rent a camper in Frankfurt
Camper models in Frankfurt
Make your choice
VW Bulli with pop-up roof, Grand California with wet cell or Opel. In Frankfurt - our newest CamperBoys location - you'll find the right model for every adventure. Whether camper or motorhome: Booking is easy. What are you waiting for?
Advantages of renting a camper in Frankfurt
Vans with benefits
From Frankfurt you can easily reach a lot of neighbouring countries. Additionally, the local vineyards and Rhine-Main area is perfect for short trips and long weekends.
Unlimited kilometers

Unlimited possibilities

Check in 7 days a week

Pickup and return on sundays

Top service

Thats's a promise.

Last minute cancellation

Free cancellation until 48h before pickup

Camping equipment inclusive

Ready for any adventure
Good to know
Easy peasy
camper hire Frankfurt
To make holiday planning fun, we don't want to overwhelm you with information. Here you'll find all the important details regarding your camper rental at a glance.
Camper trips from and around Frankfurt
With the location in the center of Germany, Frankfurt is an ideal starting location for a vacation in all directions. But the Main metropolis itself has immense travel potential. Everyone who wants to rent a camper or motorhome from Frankfurt should therefore take some time to enjoy the charm of Römerberg and stroll through the colorful streets of Sachsenhausen before starting the camper trip to further places.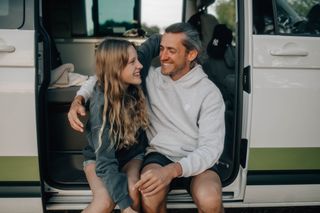 Discover Frankfurt by camper
Römerplatz: Visit the historic town hall and enjoy the flair of the Römerberg.
Palmengarten: Explore the diverse world of plants and relax in a green paradise.
Museumsufer: Immerse yourself in the world of culture by visiting the numerous museums on the banks of the Main.
Berger Straße: Stroll through the lively Bornheim district and enjoy international cuisine and shopping.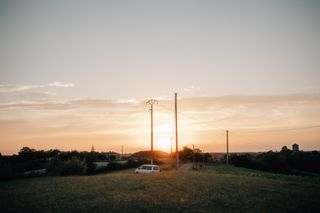 Motorhome & camper tour in the Frankfurt region
Rheingau: Drive through picturesque vineyards and historic wine villages on the banks of the Rhine.
Taunus: There are many hiking opportunities and castles to discover in this natural paradise.
Spessart: In the forest area, you can spend time in the countryside on the many hiking and cycling trails.
Odenwald: In the diverse landscape, forests alternate with historic towns.
Campsites in Frankfurt & surrounding
Time to sleep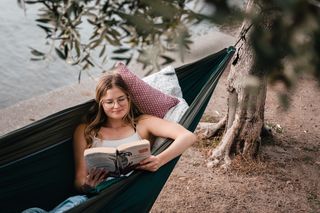 Our favorite motorhome pitches around Frankfurt
The Eppstein Project: Nature campsite in the Taunus. From camper vans to vacation charters, you'll find everything here.
Camping am Riedsee: Camping right by the bathing lake.
Campingplatz Rüdesheim am Rhein: Spacious family-run campsite on the Rhine.
Campingpark Wissmarere See: Idyllic camping right by the lake.
Odenwald Idyll: Family and child-friendly campsite with natural swimming pool.
Frequently asked questions about campervan hire in Frankfurt
Are all kilometers included in the motorhome & camper rental in Frankfurt?
Yes, all kilometers are included so that you can explore the surroundings of Frankfurt without any worries. There are no surcharges for kilometers driven.
What are the pick-up times for my camper van in Frankfurt?
We offer flexible pick-up and drop-off times for your camper van every day of the week! You can pick up and drop off your camper van at our Frankfurt location between 8 am and 5 pm every day.
Would I rather rent a camper or a motorhome in Frankfurt?
The choice is yours. Our campervans offer unlimited mobility in the city and are ideal for narrow streets. Nevertheless, you have everything you need - bed and kitchen are always included. Motorhomes offer more comfort, space and a bathroom with shower and toilet.
How am I insured when I rent a campervan in Frankfurt?
Our fully integrated campervans are always fully insured and well equipped. We also offer a wide range of optional fun equipment such as hammocks and bike racks so that you can enjoy your hobbies to the full from Frankfurt.
Register for our Newsletter & save up to 50€
Receive free periods, itinerary suggestions & exclusive offers directly to your inbox and secure a 50€ voucher for your first booking. The newsletter discount cannot be combined with other marketing discounts and is only valid for first-time customers.