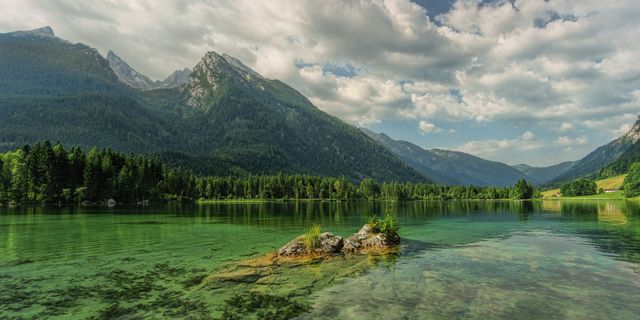 Camper with separate lengthways beds
Wett cell with shower & WC
Bilbao
The 630 panel van has one very significant difference to the 600 panel van (apart from the extra 30 cm in length, of course): There are two separate single beds in the rear, which are installed lengthways. We don't have that in any other panel van. All tall campers will be delighted - even with the Bultex mattress. If you can't get a good night's sleep here, you won't find it anywhere else...What else? 4 seats, 2 sleeping places. Well-designed living and dining area and large kitchen. Lots of storage space. We like it!
❄️
Info for winter camping
❄️ This camper is suitable for camping in cold regions! To avoid damage to the water pipe, the temperature in the camper must not fall below 8 degrees - this is easy to manage with the auxiliary heating. Find out what else you need to consider on our
winter camping page
.
Driving
Multi functional steering wheel
All-season and summer tyres (mixed)
Klimaanlage im Fahrerhaus
Multimedia system with DAB+
Front blind complete system 3-fold
Manual or automatic transmission
Living & Sleeping
Sleeping space for 2 persons
Separate lengthways beds in the rear (188×66 & 188×80)
Bench & dining table in living room
Cabinet system with storage space
5V USB, 12V & 230V socket
Windows with pleated blind & mosquito net
Kitchen
2-position gas cooker incl. gas bottle
Refrigerator (90 l) with freezer
Cooking and eating utensils
Fresh water (110 l) & waste water tank (80 l)
Bathroom
Wett cell with shower & WC
Outdoor area
Camping table and two camping chairs
Outdoor socket and extension cable
Additional camping equipment
Fully equipped for the outdoors
Technical details travel van
Chassis
Citroen Jumper / Fiat Ducato
---
Year of manufacture
2022/2023
---
Cylinder capacity
1.968 ccm
---
Vehicle age
max. 1.5 years (new vehicle)
---
Exhaust emission standard
Euro 6D Final
---
Consumption per 100km
approx. 9,5 l
---
Fuel tank capacity
75 or 90 litres
---
Specification with ferry booking and bike rack
700 cm
---
Vehicle Width (without exterior mirror)
205 cm
---
Vehicle Width (with exterior mirror)
269 cm
---
Vehicle Height (Indoor space)
190 cm
---
Gross vehicle weight
3.500 kg
Frequently asked questions about motorhome rental
How many people can travel in the van?
Although the CamperBoys Comfort-Camper offers seating for 4 people, it only has 2 sleeping places. So, it is important to note that when travelling with more than 2 persons, some of them will have to switch to an alternative sleeping space. Tents or mobile homes are a handy option for this.
How am I insured during the travel van rental?
The basics of insurance coverage are included with every camper rental and are covered by the free Carefree Package ´Basic`. This insurance coverage can be increased by choosing between the ´Adventure` or ´Expeditions` package. This saves you a deductible in case of damage and leaves no risk to chance.
Can I take my dog with me in the travel van?
Of course you can! We do not want to exclude anyone and especially not your four-legged companion. When booking you can choose the option ´dog camper`. Please note that there is an extra charge for the professional final cleaning.
that the van does not have an ISOFIX child seat attachment.
that these are sample images of the Mooveo 63 EB model. Deviations in exterior color, interior design and equipment details shown are possible in individual cases.
that there can be Deviations of a few percent for all dimensions and volumes.