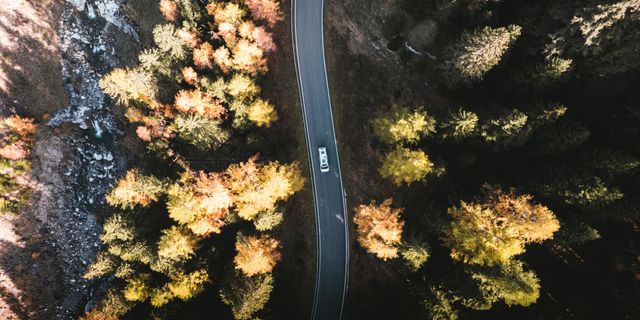 Camping in low season: advantages and tips for cheap and relaxed camping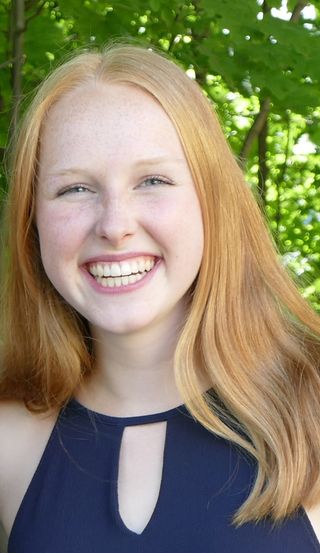 Article from Julia
The perfect time for a trip in your camper? For us, that's low season! Because not only can you extend your summer, but you can also travel more quietly, spontaneously and cheaper.
---
Camping? That means freedom. Waking up in the middle of nature. And stopping at the most beautiful spots. In high season, however, camping can also look like this: Traffic jams on the way. Fully booked campsites. Overcrowded towns and beaches teeming with tourists. One way to not let this spoil your camping experience is to travel by camper in low season. We give you an overview of the many advantages of a camping trip away from the main season:
Extend your summer in the heat by camping in the off-season.

Find more available pitches at the camp site

Save money at many camp sites with the CampingCard ACSI

Discover authentic destinations away from the tourist crowds

Benefit from more relaxed regulations for your camping holiday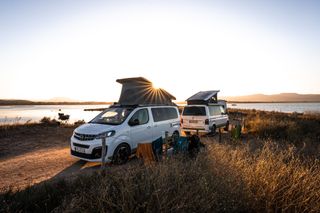 When is low season anyway?
The first important question that needs to be answered is: When do high season and low season actually begin and end? There is no one-size-fits-all answer to this question, as the periods for high season differ from country to country and sometimes also from region to region. High season - when a particularly large number of tourists spend their holidays in one place - depends, for example, on school holidays, important public holidays and the best climatic conditions for a trip. For example, in some areas of Scandinavia or the Alps, the winter months are high season. In general, however, the summer months of July and August are usually the busiest periods in European countries, while the months of October to April are considered low season. If you would like to rent one of our campers, the lower prices for low season even start in mid-September.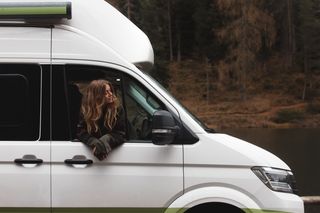 Camping in low season: these are the five biggest advantages
Advantage 1: Extend the summer in the warmth by camping in low season
You feel like summer in Germany is flying by far too fast and you already miss it when you think of the grey, rainy autumn? Then a trip in a camper van during low season could be the perfect idea for you to extend your summer without further ado. Because at many destinations in Southern Europe you can still enjoy the late summer to the fullest in autumn: After the heat of the summer months has subsided, the temperatures there remain pleasantly warm, so you can swap umbrellas for sunglasses and sneakers for flip-flops. Since water can keep its temperature for a long time, you can often even go swimming in the sea or in lakes. How about in October, for example, with ...
... sunbathing, sangria and tapas in Andalusia in the south of Spain at up to 25°C?
... a beach holiday in a camper van in the Algarve in Portugal with a water temperature of 20°C?
... beautiful late summer days with colourful autumn leaves on Lake Maggiore in Italy with seven hours of sunshine?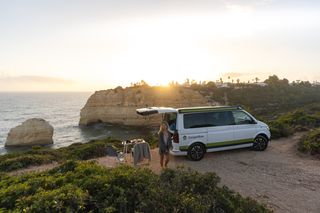 Advantage 2: Find more available pitches on campsites
Whether you choose to chase the sun or explore destinations in other directions with your camper van, you will find many more pitches available at the campsite in low season. While it is difficult to find a pitch in high season in many countries if you don't book well in advance, you can often arrive by camper without a reservation in autumn. You can often get the pitch with the best view at the most beautiful campsites and sometimes have the campsite almost to yourself. This advantage allows you to really live out the freedom and flexibility of an adventure in a camper. Decide where you want to go next just before you leave, make unplanned detours along the way, and spend the night exactly where you like it best. But not only the greater availability of campsites, but also of campers themselves speaks in favour of a holiday in he low season: you usually have a greater choice here, can choose the vehicle that best suits your needs and also decide to rent a camper spontaneously and at short notice .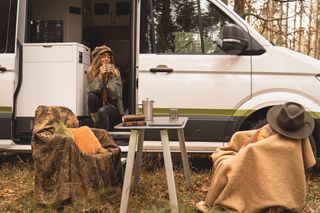 Advantage 3: ACSI Camping in low season: save at many camp sites with the CampingCard ACSI
Attention, budget travellers: Low season is also ideal for travelling by camper because the prices per night are significantly lower and your overnight stays are therefore much cheaper. If you want to save even more money, we can offer you camping cards such as the CampingCard ACSI, which gives you further discounts. CampingCard ACSI is a discount card which allows you to camp at many camp sites in Europe during low season at a discount of up to 60% per night. We explain how:
How does CampingCard ACSI work?

With the CampingCard ACSI, two people can stay at a camp site in low season at one of six fixed, reduced CampingCard ACSI rates of between €13 and €23 per night.

How long is CampingCard ACSI valid for?

It is valid for one year. You can choose from different product types and buy the CampingCard ACSI as a single issue or as a subscription.

Is the CampingCard ACSI worthwhile?

Because of the discounts of up to 60 percent which you receive with the discount card, it is often worthwhile from just four overnight stays.

Are children, grandchildren and dogs included in CampingCard ACSI?

Overnight stays for children or grandchildren up to and including the age of 3 are completely free with the CampingCard ACSI at some participating camp sites. A dog is also often included in the tariff if dogs are generally allowed on the camp site.

At how many camp sites can CampingCard ACSI be redeemed?

There are now 21 countries in Europe and 3,000 participating camp sites where the card is valid and which are inspected annually by ACSI. You can find all participating camp sites in the CampingCard ACSI guide or the CampingCard ACSI app. Good to know: Every year ACSI inspects a total of over 9,000 camp sites that are listed in the camp site guides. You can easily recognise camp sites where the discount card is accepted by the blue ´CC` symbol.
During which period is CampingCard ACSI valid?

The period of acceptance of the CampingCard varies from camp site to camp site, but covers at least 61 days per camp site in low season.
How does the CampingCard ACSI differ from other camping cards? Compared to other discount cards, CampingCard ACSI does not include accident and liability insurance, as is the case with the Camping Key Europe card (CKE), for example. However, the CampingCard ACSI provides information on the camp sites via the app and the ACSI camp site guide, which makes it easier for you to choose the one that suits you best.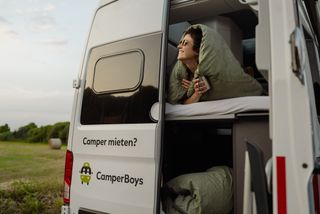 Advantage 4: Discovering destinations authentically away from the tourist crowds
When we're out camping, we're desperate to see them: The best spots, the most beautiful beaches, the most popular sights and the most impressive nature spectacles. The problem is that all other tourists want to do the same. Of course, there are still insider tips in every region that not everyone knows about, but the must-sees of a country usually don't earn their name for nothing. However, if you only get into your camper when the summer tourists are already on their way home (or have been for a long time), you can enjoy these places, which are often hopelessly overcrowded during high season, in a relaxed way. If there are only a few locals on the road apart from yourself, you will have the chance to experience your destination from a much more authentic side and get a real insight into the life of the locals. It's no wonder that many travellers decide to travel in low season, because it's much easier to find peace and relaxation - and thus the epitome of a holiday.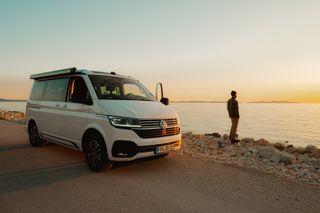 Advantage 5: Benefit from more relaxed regulations on your camping holiday
Last but not least, one of the best advantages of camping during low season should not be missing from our list: Not only is visiting nature, cities and sights at the destination more relaxed away than during high season, but the conditions for camping often are as well. In contrast to high season, the legal situation in low season is interpreted more broadly in many countries and wild camping is often tolerated, for example in
Greece
or
Slovenia
. Sometimes the prohibition signs are even removed and you can park your camper in the middle of idyllic nature - that's pure camping feeling! While your friends at home look out of their rain-soaked windows into the grey, you roll down the window of your camper and look out over the turquoise blue sea. But watch out: You should also avoid tourist hotspots, nature reserves, national parks and beaches when wild camping in low season and be sure to find out exactly what the local regulations are so that you don't get fined. Read our blog article to get more information on
how wild camping is handled in Europe and what to look out for
.
In der Nebensaison auf Deine Langzeitmiete sparen: Mit unserem Camper Abo
Du wolltest Dich schon immer mal für längere Zeit aus Deinem Alltag ausklinken und auf neuen Wegen neue Abenteuer erleben? Dann ist unser
Camper Abo
vielleicht genau das Richtige für Dich - und insbesondere
während der Nebensaison kannst Du hier einiges an Geld sparen
.
Beim Camper Abo zahlst Du bei Reisen ab einer Dauer von 2 Monaten einen monatlichen Fixpreis, anstatt dass der Preis/Tag auf Deine Reise angewandt wird. So sparst Du bei der Miete und profitierst abseits der Hauptsaison im Sommer zusätzlich von unseren niedrigeren Nebensaison-Preisen. Ab 999€ im Monat kannst Du so ganz entspannt Europa erkunden, oder Dich auch einfach mal für längere Zeit auf Deinem Lieblingscampingplatz niederlassen - und wir kümmern uns um Zulassung, Reparaturen und sonstigen Papierkram, der sonst noch beim Auto Leasing anfällt.
Nähere Informationen zum Abo, Preisen und Konditionen und wie Deine Abo-Buchung funktioniert findest Du
hier
.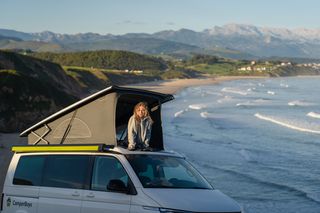 Camping in low season - our conclusion
For us, camping is a highlight at any time of year. But one thing is certain: low season gives you some unbeatable advantages, which especially appeals to peace-seeking, spontaneous and price-sensitive camping fans. Have our reasons convinced you and made you want to extend your summer this autumn? Then rent one of our campers for a real, authentic camping adventure in autumn and chase after the sun. What are you waiting for?