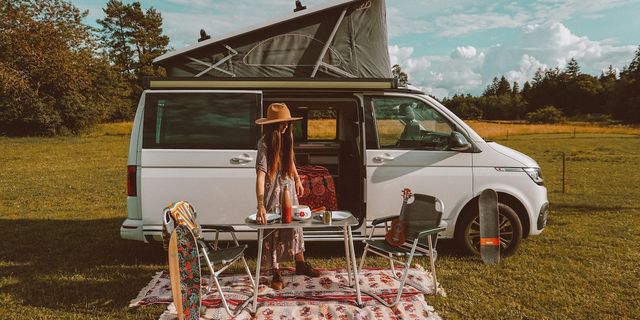 Campsites in Czech Republic - Your perfect pitch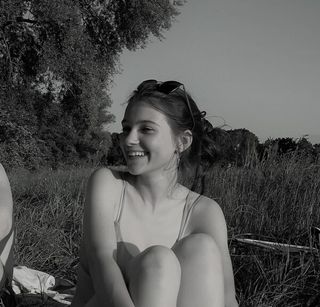 Article from Elinor
This year you're heading to Czech Republic on a camping vacation, off to new adventures between Prague, the banks of the Vltava and the landscape of Bohemian Switzerland, but you're still missing the right campsite?
---
Then you've come to the right place. We have searched for particularly beautiful spots for your
camper
or motorhome. We are proud to present you with our recommendations. Included: campsites in the mountains, by the lake or with entertainment for children.
General information about camping in Czech Republic
Let's take a step back for now. Before you start looking for a campsite, as with any country, there are a few basic things to consider when planning your trip to Czech Republic, for example, how to get there or wild camping. If you still have basic questions about camping in Czech Republic, take a look at Jana's article. Here you'll find a summary of the most important information and three additional campsite recommendations.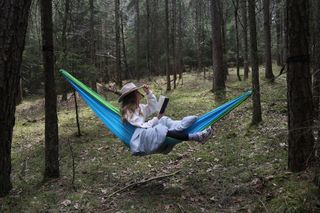 Tips for campsites in Czech Republic: Our recommendations
Camping in the Czech mountains - Campsite U Potoka
With only 25 camper pitches, the campsite
U Potoka
is definitely one of the smaller campsites in Czech Republic - perfect for those who want their peace and quiet and to escape the tourist crowds even in high season. Located in the valley basin of the Broumovsko Mountains near the Polish border in Královéhradecký, the campsite looks more like a farm than a campsite at first glance. If you like green and down-to-earth camping, you've come to the right place, because your camper is not only parked in a meadow, the site is also surrounded by unspoilt nature that invites you to go hiking and cycling. There is also an orchard with a children's playground, a small pool and a campfire site.
Camping near Prague - Camping Sokol Praha
If you have chosen the Czech Republic's beautiful capital Prague as destination of your trip, you can easily put down roots with your caravan or van very close to the city centre. The campsite
Sokol Praha
, is particularly well situated. Its grassy pitches are right next to a lake and adjacent park. From here, a free shuttle bus will take you to the nearby train station, from where you can reach Prague city centre within 15 minutes. The perfect starting point for a trip to Prague Castle or the Royal Bridge! But you can also spend a few relaxing hours at the campsite itself: You can enjoy breakfast and delicious Czech cuisine in the campsite's own restaurant, swim laps in the pool and find other facilities in the immediate vicinity of the campsite, such as a volleyball court and a basketball or football field.
Camping by the Lake - Campsite Villa Bohemia
The Lipno Reservoir, also known as the ´Czech Sea`, is located in the Bohemian Forest and attracts numerous visitors every year - including some camping enthusiasts. That's why there are several small, simple campsites on its shores where you can spend your holiday. For example, the campsite
Villa Bohemia
. In addition to the beautiful, green pitches right by the water, this site offers you a few other advantages. Water sports fans can rent pedal boats, canoes and SUPs, among other things, and there is also a private beach area for those who want to take things a little less action-packed. Otherwise, you can make a campfire at the fireplace, play a game of basketball or volleyball on the sports field, or explore the (extraordinarily beautiful) Šumava - one of the most popular destinations in Czech Republic - on your bike or hiking boots.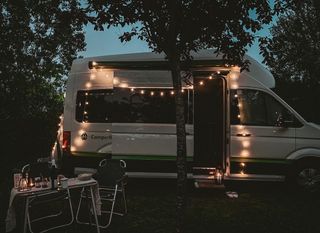 A feeling of wild camping - Autocamp Jindřiš
Would you like to park your camper somewhere in the middle of nowhere, surrounded by untouched forest, and ideally with a natural swimming hole nearby? The
Autocamp Jindřiš
in South Bohemia makes these wild campers' dreams come true. On the banks of the Hammerbach stream, a cosy campsite awaits you and your camper among the trees and on the meadow. Although the campsite itself is very beautiful, the real highlight is its surroundings. You can look forward to small ponds and a flooded, former quarry with a sandy shore where you can take a wonderful swim. All in all, the campsite and the nature that surrounds it are perfect for simply switching off and finding peace. If you're looking for a bit of action, the town of Jindřichův Hradec is also very close to the campsite and definitely worth a visit. Visit the castle, take a look at the market square with its Renaissance and Baroque houses or simply enjoy a meal in one of the restaurants or cafés.
Camping with children in Czech Republic - Campsite Chvalšiny
There's a swimming pool and a bathing pond, several sports fields and playgrounds and - during the high season in summer - various activities every day especially for children: the campsite
Chvalšiny
is definitely one of the most child- and family-friendly campsites in the country. During the summer activities, children can look forward to feeding rabbits and goats in the mini-zoo, and handicraft and painting lessons or baking buns are also on the programme, along with other activities. Of course, adult guests also get their money's worth by swimming, visiting the bistro, baking pizzas in the campsite's own pizza oven or hiking in the region. You can rent bicycles and a paddleboard at the campsite, and near the campsite you can add even more variety to your holiday with rafting or canoeing on the Vltava River.
Off Guide
Did you know we have our own travel guide? The Off Guide. It creates individually planned routes for camping trips. These are tailored to your personal vacation ideas and include locations, campsites, activities and restaurants. For a road trip without the stress of vacations planning. P.S.: Your trip still remains flexible, because the Off Guide provides input without fixed bookings.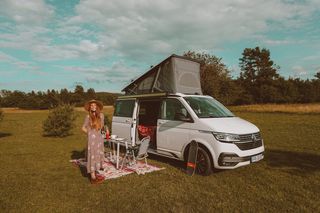 Camping near the Krkonoše Mountains - Campsite Královec
The Giant Mountains, which live up to their name and are the highest mountains in Czech Republic, are extremely popular with holidaymakers: In winter, mainly due to its ski resorts, but in summer due to the opportunities for hiking. If you too are planning to climb the heights of the mountains, you can stay at the foot of the mountains at campsite
Královec
. For nature lovers, a stay here does not necessarily have to be high up. Near the campsite you will find waterfalls, rock formations and forests, and another mountain range called the Raven Mountains. The campsite itself is so beautiful with its green expanses that you can just stay there and relax in nature.
Camping on the river - Camping Prima
The Vltava River meanders through the country as the longest river in Czech Republic and attracts fans of canoeing and rafting in particular. Situated on one of its tributaries, the Lainsitz, is our final campsite recommendation: The campsite
Prima
. If you're looking for action on the water, you're in good hands here, because you can rent SUPs, canoes or even motorboats right at the site, and of course you can swim, too. If you're not so keen on water, you can hire bicycles to explore the area on land, or you can relax on the site, treat your eyes to a view of the greenery and play a game of table tennis.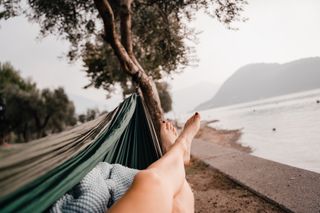 Final words tegarding campsites in Czech Republic
Most campsites in Czech Republic have a few things in common: they tend to be small and simple, and are located in the middle of the countryside. You can expect great luxury from very few campsites, but you will find many down-to-earth campsites run by friendly owners in beautiful surroundings that offer everything you need for basic camping: decent sanitary facilities, leisure activities and sometimes restaurants with traditional Czech cuisine on the menu or shopping facilities on site. In Czech Republic, you can camp far away from the tourist crowds, get close to nature and leave everyday life behind you to unwind. We wish you lots of fun and enjoy camping!