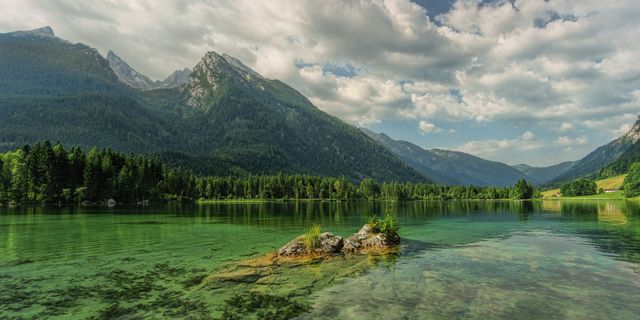 Rent VW Grand California 680
Wett cell with shower & WC
Toskana
Your Tiny House. On the road. 6.80 meters long, a spacious kitchen, a wet room with toilet and shower - as the largest VW Grand California, Toskana offers maximum space in a van that is still manoeuvrable. In the rear, you sleep separately from the living and dining area on a really comfortable field plate slatted frame. For many, this is the best mix of real comfort and yet the option to change neighbors as often as you like.
❄️ Info about winter camping
❄️ Toskana is ideal for winter camping and trips to cold regions. We provide you with everything you need for this. To prevent damage to the water pipes, the temperature in the camper must not fall below 8 degrees - this is easy to do with the parking heater. Find out on our Winter camping page to find out what else you need to consider.
Driving
Multi functional steering wheel
Front & Rear Parking Pilot, Rear View Camera
Multimedia system with DAB+
Cruise control & ACC (Automatic Distance Control)
Living & Sleeping
Sleeping space for 2 persons
Wet cell with shower & WC
Toilette with mobile waste water cassette
Cabinet system with storage space
5V USB, 12V & 230V socket
Kitchen
2-position gas cooker incl. gas bottle
Cooking and eating utensils
Fridge (70l) & freezer (10l)
Water tank (110l) and waste water tank (90l)
Outdoor area
Outdoor socket and extension cable
Camping table and two camping chairs
Additional camping equipment
Fully equipped for the outdoors!
Technical details VW Grand California 680
Model
Crafter Grand California 680
---
Cylinder capacity
1,968 ccm
---
Exhaust emission standard
Euro 6
---
Consumption per 100km
ca. 9.3 l
---
Length / Width / Height (mm)
6840 mm / 2040 mm / 2097 mm
---
Specification for ferry bookings
7 m
---
Specification with ferry booking and bike rack
8 m
---
Gross vehicle weight
3,500 kg
Frequently asked questions about the VW Grand California 680
What is the difference between VW Grand California 680 and 600?
The VW Grand California 680 is 6.80 m long and thus offers 80 cm more living space than the 600. The kitchen in the VW Grand California 680 is more spacious than in the 600 and has an additional fixed base cabinet and another work surface. The bed with field plate slatted frames in the rear is even slightly larger in the 680 than in the 600. Since the VW Grand California 680 doesn't have a rooftop bed it's just under 3 meters tall. The VW Grand California 600, on the other hand, measures 3.10 m tall.
How much does it cost to rent a VW Grand California 680?
The lowest rental price starts at 109€/day. However, prices vary greatly depending on season and availability.
How many berths does the VW Grand California 680 have?
Although the VW Grand California 680 has seating and sleeping space for 2 people. It lacks the rooftop bed above the driver's compartment, which the 600 model has and in which 2 additional people can sleep.
Which driving license is necessary for the VW Grand California 680?
You can drive the VW Grand California with a normal class B driving license. Despite its length of 6.80m it is easy to drive. Thanks to modern driving assistance you always have control and overview of the whole vehicle